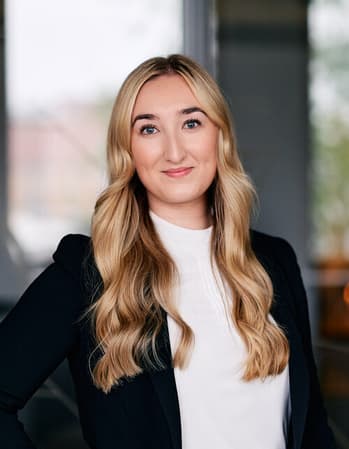 Andrea specialises in private M&A. She particularly has experience with acquisitions, mergers, investments, restructurings and other transactions.

Andrea also specialises in corporate law and has experience with advising companies within corporate law matters, contract law matters and other issues forming part of the clients' day to day business.

Andrea joined the firm in 2021. Prior to joining Schjødt, she had traineeships at Schjødt and other law firms. In addition, she worked as a seminar leader at the University of Stavanger where she obtained her legal bachelor's degree. She is a graduate of the Faculty of Law of the University of Bergen.
Education
2021

Master of Laws, University of Bergen

2019

Bachelor of Law, University of Stavanger