Schjødt is internationally recognized and respected as one of Scandinavia's top-tier law firms, with strong UK capabilities and a reputation for legal excellence. We combine this with commercial skills and drive, integrity and commitment to service.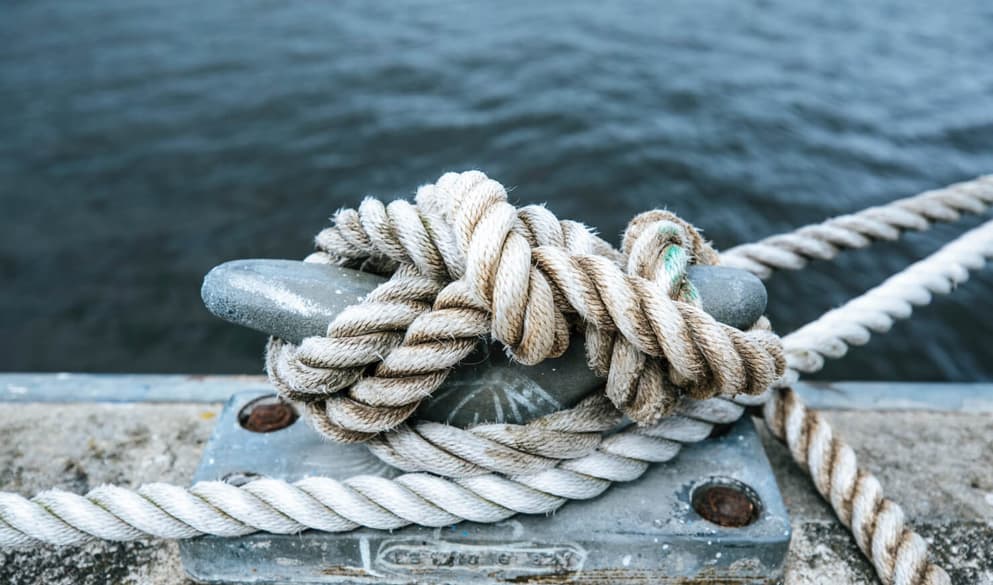 Schjødt aims to be the first choice when the stakes are high and important values are in play. We want to be a clear and consistent contributor to the development of the greater society we are a part of and depend on.
This mission statement expresses our level of ambition. Our aim is to develop and maintain a culture of excellence and performance, based on common shared values, teamwork and a determination to succeed. We are uncompromising in our dedication to professional expertise, business understanding and client service. Our ambitions motivate us to always do the best we can for our clients.
In Schjødt, we have for decades sought to nurture and maintain "an engaged and fearless tradition". This means that we don't shy away from making bold decisions and taking a stand for our clients when necessary, or from supporting legal positions and pursuing matters that we view as important, also where they may not commercially benefit our firm.
Schjødt has enjoyed strong growth for a number of years, to the point that we are now firmly established among the largest and leading firms in Scandinavia. This growth is the result of a combination of hard work, strong leadership and continued commitment in the whole organization, from the administration to the lawyers.
We are determined to develop further and make Schjødt the clear leader in the Scandinavian market. This will require that we have a leading position in all our separate home markets, and that we utilize and benefit from our unique position as the only true tier 1 firm established all across Scandinavia, supported by our London office as a centre of excellence for key segments.
Key facts
Schjødt is a leading Scandinavian full-service business law firm with a team of around 280 lawyers in Norway (Oslo, Stavanger, Bergen and Ålesund), Sweden (Stockholm), Denmark (Copenhagen) and the UK (London). We tailor our legal advice to our clients professional and geographical objectives and needs.

We have a long and proud tradition as an important player in Norway's most recognized transactions, disputes and legal developments.

We regularly work on the largest and most complex transactions in the market, and over the last ten years, we have advised on more transactions than any other Norwegian law firm. (Source: Mergermarket)

Our lawyers have published several books and publications that serve as leading legal sources within different disciplines.
National core and a strong international focus
Our strong market share and extensive portfolio of foreign-based clients and matters are an important strategic advantage for Schjødt. We work hard every day to further improve our insight, skills and services as we work with international clients doing business in Norway, Sweden, Denmark and the UK, and with clients with activities or interests abroad.
Schjødt's London office is a leading practice in the energy, shipping, commodities and offshore sectors. It advises some of the largest and most sophisticated ship owners, offshore contractors, energy companies, shipyards, financiers, trading houses and insurers operating both in Scandinavia and internationally on a broad range of matters, including corporate acquisitions, all types of debt and equity finance, projects and disputes in these sectors.
We have lawyers of a number of different nationalities.
We also have excellent relationships with law firms on all continents.
London office

As part of the merger with Michelet & Co, Schjødt also established an office in London initially focusing on projects and disputes in the oil and gas sectors. Since then the office has grown rapidly into a broad service practice offering advice on corporate acquisitions, all types of debt and equity finance, projects and disputes in the shipping and offshore sectors. The office has particular expertise in the developing areas of offshore practice including LNG, floating production, and renewables. The office is situated in the heart of the City of London close to the Royal Exchange and Cheapside and offers cutting edge English law advice to both Scandinavian and international clients.

Stockholm office

In 2020, the office in Stockholm was established as a result of a merger with the Swedish law firm Hamilton Advokatbyrå. For many years Hamilton Advokatbyrå was a boutique law firm for insolvency law, but it gradually expanded its business and was at the time of the merger with Schjødt a well reputed full-service commercial law firm with high rankings in various fields of law.

Copenhagen office

The office in Copenhagen was established in November 2022 as a part of Schjødt's one-stop and full-service Scandinavian strategy and with a decision to pursue organic growth in Denmark. The office opened focusing on key sectors such as M&A/corporate, shipping, offshore and energy, banking and finance, litigation, real estate and restructuring and insolvency, with a clear ambition to provide a full-service tier 1 offering.
Schjødt is truly committed to a one firm, client-oriented philosophy and performance-based culture. This greatly influences the way we approach each assignment, to ensure our client's satisfaction. Our clients set high expectations for themselves and should expect nothing less from us.
To ensure qualified and the most suited lawyers to any given matter, all assignments are allocated and staffed by our case allocation team, providing a skilled team with the necessary capacity for each assignment.
We strive to maintain an industry-leading level of knowledge among our colleagues. Therefore, we have established and refined our own internal educational institution, Schjødt Academy, which is continuously tailored to develop the skills of our legal professionals and staff.
As expressed in our mission statement, we wish to contribute to the evolution and development of our broader society. Primarily, we achieve this through influencing legislation and its interpretation, taking part in ground-breaking litigation and advising governmental and private clients on matters of major importance to Scandinavian and UK business. However, we have also made it a priority to perform pro bono work, seeking to prevent or correct injustice and contribute to selected community or charitable services.
We strive for success, including sound partner profitability, yet at the same time many of our lawyers entered and remain in the legal profession to "make a difference" and promote justice, a sentiment not based on financial rewards.
As a firm, we have therefore established a pro bono program through which we take on matters on a non-commercial basis, and collaborate with charitable organisations, cultural institutions, and other non-profit entities.
Our partners and lawyers take pride in providing such pro bono counselling. We dedicate significant resources to pro bono work each year and have established guidelines for the selection and handling of pro bono cases.
In recent years, we have as part of this pro bono work given particular priority to cases involving freedom of speech and human rights.
Schjødt also actively participates in a program that provides free legal advice and representation to refugees and immigrants who have received notices of deportation. In several instances, our efforts have led to a reversal of the expulsion rulings, including successful appeals to prior court judgments.
Schjødt is committed to advancing a culture of inclusion and belonging for all our people. This makes diversity, in the broadest sense, an imperative, and something we do not seek for optical reasons, but because it stimulates a great working environment and by extension makes us a stronger, more caring, and more successful company.
We have established a diversity committee with a broad mandate to ensure that diversity is at the forefront of everything we do. A number of key measures have been established as a result, all with the aim of ensuring that everyone feels at home at Schjødt, with equal opportunity for the continued advancement of their careers and the best foundation to excel.
The early days

The firm carries the name of Annæus Schjødt (1888 to 1972), who in 1920 was admitted as a partner in the firm of Supreme Court attorney Johan Bredal, which had been established in Christiania (now Oslo) in 1894. In 1936, Annæus Schjødt quit to start his own firm. Schjødt was one of the most influential pre- and post-war Norwegian attorneys and had several ground-breaking cases before the Norwegian courts, including in connection with the judicial settlements after World War II, where he was appointed by the Norwegian government as prosecutor in the trial against Vidkun Quisling, the German collaborator who nominally headed the government during the occupation. Later Annæus Schjødt jr. (1920-2016) joined the firm, which during the 1950s and 1960s evolved into one of the leading law firms in the country, renowned in particular for its leading position in litigation. Annæus Schjødt jr. was recognized as one of the top procedural lawyers in Norway until he retired in 1993. Another protégé of Johan Bredal was Herman Christiansen (1878 to 1950), who was admitted as a partner in Bredal's firm in 1911. He later started his own firm, which merged with Schjødt's firm in 1968. Herman Christiansen was one of the great industry lawyers of his time and his firm represented large American corporations that participated in the industrialization of Norway. Later, his son Erling Christiansen (1920-1982) joined the firm, building further on its reputation as a commercial law firm with extensive cross-border work for foreign clients. His son, too, Erling Christiansen jr., was admitted as a partner in Schjødt, becoming a no. 1 lawyer within M&A, securities and capital markets matters.

Expansions

A decisive step in the firm's development was the merger between Schjødt's firm focused on dispute resolution and Christiansen's firm based on commercial law in 1968. The firm took the name Supreme Court Attorneys Schjødt, Dahl-Hansen, Christiansen and Schjødt. Following a significant increase in lawyers and partners, it was decided in 1983 to simplify the firm's letterhead and change the corporate name to Schjødt. In 1989, a cooperation with Martens Law Firm in Bergen was initiated. Martens was a law firm with long traditions in the west coast region, with the city of Bergen being renowned for shipping, European trade and a strong financial industry. The firm expanded further with offices in both Stavanger and Ålesund, in 1999 and 2000 respectively. While Stavanger was and remains the centre of the Norwegian oil and gas industry, Ålesund is an important hub for Norwegian fish farming and fishing industry, in addition to maritime and petroleum-related technology. In 2018, Schjødt merged with the law firm Michelet & Co, creating a clear market leader among law firms in the oil, gas and oil field industry in Norway, with a strong position among European firms in general. Michelet & Co started its business in 2015 as a specialized law firm in the oil, gas and oil field industry, with offices in Oslo and London. Among its clients, the company had both domestic and international oil and gas companies, oil field players, investment banks, investors, banks and petroleum regulatory authorities and countries (!). The merger provided a unique breadth of skills and experience, covering the entire value chain in what continues to be Norway's largest and most important industry, but also in the rapidly growing renewable energy sector. In 2020, the office in Stockholm was established as a result of a merger with the Swedish law firm Hamilton Advokatbyrå. In 2022, offices in Copenhagen were opened, making Schjødt the largest law firm in Norway, one of the largest law firms in Scandinavia and the only fully integrated tier 1 pan-Scandinavian law firm.