Newsletter
Investing in video game companies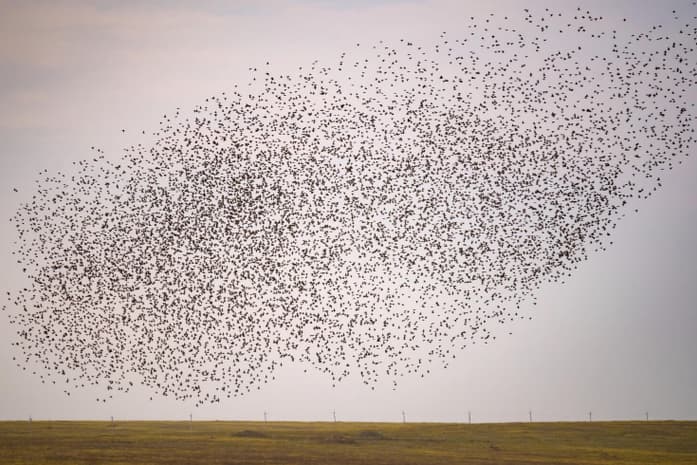 An introduction to value drivers, risks and challenges in companies developing video games.
By Fredrik Steen and Kaare M. Risung
Introduction
This year began with the announcement of three record-breaking video game-related acquisitions. On 11 January 2022, Take-Two Interactive announced that it would be acquiring Zynga for USD 12.7 billion in the largest transaction ever in the video game industry. One week later, on 18 January, Microsoft announced that it would be acquiring Activision Blizzard, the giant behind video game franchises such as Call of Duty and World of Warcraft, for USD 68.7 billion. In the final days of January it was also announced that Sony would acquire Bungie for USD 3.6 billion making it the tenth largest transaction to date within the industry. These three acquisitions in January alone, totaling USD 85.4 billion, surpassed the sum of all transactions in 2021 and the consolidation in the market shows no signs of abating.
In Sweden, the revenue of the video game ("VG") industry has increased from roughly SEK 1 billion to SEK 34,7 billion in the last ten years. This is according to the annual report from the Swedish Games Industry on the state of the industry: Spelutvecklarindex. During the same period, the number of Swedish VG companies has grown from 115 to 667. In 2020 the Swedish VG industry had a turnover of SEK 35 billion which is comparable to Swedish exports of iron and wood. By comparison the VG industry in Norway is only a fraction of its Swedish counterpart with 2020 figures of only MNOK 550 and only MNOK 70 was spent on game development, according to a report from Virke. The Norwegian government does, however, have ambitions to increase the size of the industry as described in the 2019 report Spillerom and as such should not be discounted 
With the momentum of the VG industry follows an increased interest from non-industry actors to invest and gain a foothold in this creative entertainment industry. With that in mind, we at Schjødt aim to provide an introduction to value drivers, risks and challenges in the VG industry.
Different actors involved in the video game industry - What are video game companies?
There are three different kinds of companies that may be called "video game companies". First and foremost, there are the video game developers. These developing studios create and support the VG product. Secondly, there are the video game publishers. These companies provide financial support for the development of a VG and help the VG developers to market and sell games. During recent years, the line between a developer and a publisher has become blurry since many developers choose to self-publish their VGs or are affiliated with a publisher within their company group. The third type of VG company is the middleware providers. These companies provide technical assets to the developers, such as game engines, physics engines or different kinds of plug-ins for such engines. A fourth and somewhat adjacent kind of industry actor may also be added: the platforms for marketing and sales, through which video games may be marketed, sold or otherwise discussed.
We will in this article focus our attention on the VG developers.
Challenges for Investors
Investors from outside the VG industry often face challenges when evaluating VG developers.
In some ways investing into a VG developer involves the same due diligence as a normal tech company, focusing on i.a. ARPU, dilution issues, risk and the control of the target's intellectual property ("IP") rights. But, unlike tech companies that focus on providing a technical solution or platform to solve a problem, VGs rarely concern themselves with practical usefulness. Therefore, investing in the VG industry involves a different set of challenges to an investor. The challenges stem from the difficulties inherent in evaluating an entertainment product – it is not always possible to anticipate which new ideas will become successful. However, in general, games based on already existing VGs, stories or characters have a better chance of achieving financial success.
It is as fundamentally important to look at how the market has received similar games as it is the ones held or planned by the target and how well the target can control or own the content it creates, creative and business processes, marketing and distribution related to the VG. If the target lacks in these areas, it may mean an increased risk of IP infringements, clones, data thefts or other risks to the business. The essence of the VG industry, in a way, is to create value by creating a strong "brand", partly for the video game studio and partly for the VG the studio creates. Everything from the story, setting, and characters of a VG to its individual moments of gameplay may contribute to this brand and create value. It is therefore paramount that these assets are properly protected through IP rights, contractual arrangements and internal processes for handling intangible assets.
Another difference compared to traditional tech companies lies in the ambition of the staff of the developer. Investors in tech companies typically have the goal of making an exit after three to five years. VG developers on the other hand often wish to keep building their company and to keep creating VGs. As such, investors looking for a quick exit and profit may clash with the founders' vison of building a good company and good games. Alignment on business goals is therefore crucial.  
Value drivers in a Video Game company
The most important value drivers of a VG developer are the IP assets and the staff. A VG developer mainly creates its revenue through its VGs. VGs are comprised of many different copyrightable materials often created with a specific brand in mind thereby creating value in relation to that brand. This is often trademark registered or protected by actual use. The staff are the creative minds behind the ideas and technical solutions that comprise the know-how of the final VG product. It is their creativity and expertise, combined with marketing, that determines whether a VG becomes successful. As such it is the IP and the creative staff behind the IP that drives investment into VG studios. When evaluating a VG development company a potential investor should therefore look at factors such as the team driving the business; the existing or planned VGs and ideas; and finally, the vision of the team.
Intellectual property assets driving value in a video game
It is important to ensure that all intangible assets and IP rights in the target have been identified, understood and protected.
With respect to copyright all employees, founders, contractors and other staff working on behalf of the VG developer should have suitable IP clauses in their contracts; transferring all rights and interests in and to copyrightable materials and works to the VG company. Furthermore, since VGs are often targeted towards a global audience and primarily comprised of different copyrightable elements, it is a good idea to verify that such copyrights have been registered in the jurisdictions where registration of copyright is possible (such as the US or China, but not in Norway and Sweden where such rights are not subject to registration).
Another important intangible asset of the VG company is, as stated above, the brand of the developer and the game or franchises. It is therefore vital that these have been registered as trademarks to properly protect the use thereof. However, it can be difficult for smaller VG developers to have the finances to afford the registration of a trademark in all relevant regions (or even solely the US, EU and China). In such cases, trademark registration may not occur until the developer gains the financial resources to ensure such registrations.
Sometimes VG developers may also find it beneficial to register design rights for certain prominent design concepts in the game. It is therefore important to identify where these potential design rights may be located and to register them accordingly.
Patents are relatively rare within the VG industry, especially considering the EU view on software patents. However, they are not unheard of, even if they are more common with developers of VG hardware. A traditional VG studio does not in general have any patents.
An increasingly important part of the VG industry is the management of trade secrets and employee know-how. It is important to ensure that a potential target has already implemented or can implement information security procedures and that staff and partners are bound by appropriate non-disclosure agreements. The target should also have proper IT and data security measures in place to ensure that no third party may unlawfully gain access to the tech, data and know-how of the company and similarly that no unauthorized access is possible.
Staff as a value driver in the VG industry
As a VG is a combination of creative endeavors and technical experiences, the personnel of the VG developer are very important for the success of the company's business. It is vital to attract and retain staff and, to the extent possible, prevent key staff from leaving. Experienced VG developers are highly sought after, and the lack of experienced staff is deemed as the current bottle neck for the VG industry in Sweden (as noted in the Swedish Games Industry's 2021 report Spelutvecklarindex). Non-compete clauses and stay-on bonuses as well as standstill periods from sale of shares should therefore always be considered.
Monetization
There are a variety of ways in which to monetize a VG. The main source is typically one-off or periodic payments to use one or more games. These may be coupled with in-game transactions for loot boxes, merchandizing, advertising etc. Some games may even be accessed by consumers without the need to pay any fees (known as free-to-play games). These games are usually provided to consumers as a kind of service (games as a service) and are completely reliant on in-game transactions and potential brand deals for revenue.
An investor must understand the risks associated with such payment streams and the potential for additional revenue. These must be held up against the cost side which may include licence fees, revenue share arrangements, success fees etc. For example, to ease the development process and to lessen the need to re-create the wheel with each new VG there is a need for assets and software used in the creation of a VG: middleware. Many developers choose to use middleware such as game engines (the Unreal Engine by Epic Games being perhaps the most known). Such middleware may be indispensable for the developer to create its game but may also create dependencies on third-party software or asset providers. For example, to use the Unreal Engine a VG developer must pay 5 per cent. on any gross revenue earned above USD 1 million. These costs and dependencies should be mapped and accounted for in order to properly assess the developer's situation.
Regulation
A VG is often aimed at an international audience meaning that the developer has to operate within many different jurisdictions that may have diverging rules not only on IP rights, but on consumer protection laws, in particular related to age restrictions, payment mechanisms and information to be provided to users. There is also an increased awareness of data protection laws with GDPR and local privacy laws. As an interactive medium, VGs are also often subject to accessibility laws like the U.S Twenty-first century communications and video accessibility Act of 2010. These local laws present a challenge to the VG industry.
Relationship with the users
The VG industry is also unique and challenging due to the close and often intense relationship between the game and the users of the game – the players. Many VG developers create communities surrounding their games and have a transparent relationship with the players unlike many other industries. Consequently the public relations of a company are important to maintain. This is also noticed in the way that players express their appreciation of a game or a VG developer. It is common to have fan art, stories and other content created for a game – as well as allowing players to modify the game (known as "modding"). The act of modding can greatly improve the longevity and popularity of a game, but it creates questions relating to the ownership of potential IP rights in and to the modification.
VG developers must walk a tightrope of protecting their IP, while at the same time allowing their user to express their appreciation of the studio and its games. The use of user generated content and its place within the VG industry is blurring the lines between what is allowed usage of a company's IP assets; especially since there is often an expectation by players that user generated content should be allowed to the greatest extent possible. These are ongoing questions and challenges that the VG industry and its investors must face in the coming years.
Summary and conclusion
The VG industry is still a growing market where even the smallest VG studio may create the next big hit making it an interesting market for investors. Sweden especially is well known within the industry and for being the source of great developers such as King, Mojang and Dice known for successes such as Candy Crush, Minecraft and Battlefield.
Investments in VG companies is, in many ways, similar to investments in traditional tech companies, but also provide their own unique set of challenges due to the creative nature of the industry. As identified in this article it is vital to ensure that the IP and staff of a potential investment target are protected and retained, and that both investors and founders are aligned in their goals for the business. These challenges make it important that an investor understands the industry or retains advisors that understand the industry to correctly assess the target and address potential risks. Schjødt has experience from within the industry, market-leading competence in areas key to transactions within the VG industry, such as M&A, IP, regulatory and employment law, and we have the ambition to advice our clients to successfully conduct transactions within this space.
Do you have any questions?