Newsletter
The Norwegian Consumer Authority announces increased monitoring of enterprises' compliance with the requirements of the Norwegian Transparency Act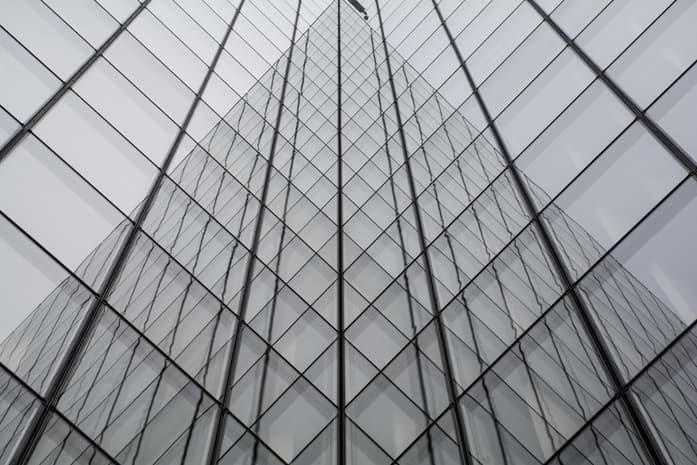 The Transparency Act entered into force on 1 July 2022, and large Norwegian companies have now been required to conform with the Act for more than a year. As part of this, companies were required to publish their first annual accounts by 30 June this year. The Consumer Authority has said that they wanted to focus on providing guidance and establishing their own routines during the first year. They will continue prioritising guidance this autumn, as well, but we are now seeing a clear shift in business practices as companies adapt to the Act's requirements. In a press release of 4 July 2023, the Consumer Authority announced that they will be stepping up their monitoring activities this autumn, to check that companies actually comply with the Act's obligations.
What will the monitoring entail?
Now that the Consumer Authority has declared that they will be ramping up their monitoring, there is reason to believe that they will be following up on all three of the Act's main obligations. The Transparency Act requires that large enterprises carry out regular due diligence in accordance with the OECD Guidelines for Multinational Enterprises. In short, this entails:
(i) assessing the risk of breaches of human rights and decent working conditions in the enterprise's own operations, in the supply chain and with business partners, and implementing risk reduction measures;
(ii) publishing annual accounts of the due diligence which they have conducted in the previous year; and
(iii) responding to information requests from any person about the company's efforts related to human rights and decent working conditions.
The Consumer Authority monitors on its own initiative, but has announced that they will also be considering the complaints which they receive, when deciding which companies they wish to monitor and the means by which they will monitor them, this autumn.
What does this mean for companies' efforts to comply with the Transparency Act in the time to come?
Increased monitoring means that sanctions may be imposed on companies if they do not comply with the requirements of the Transparency Act. The cases mentioned below are an important reminder that the work to comply with the Transparency Act should be continuous and not something which companies tend to once a year, when they are required to publish their annual account on 30 June. We recommend that all companies covered by the Act define specific focus areas and targets for what they want to achieve before the end of 2023 and until the next account. The risk assessments relating to human rights breaches form the basis for which measures companies should implement pursuant to the Transparency Act. We recommend that companies that have not finalised or updated their risk assessments, make this work a priority. Based on the risk assessments, they should identify the focus areas that have the greatest potential for improvement and opportunities for influence.
We are happy to assist in identifying risks and relevant measures for 2023 – and assess how requests for information should best be responded to, in line with the Act's requirements and expectations of transparency.
The Consumer Authority's processing of complaints so far
The Consumer Authority informs us that during the Transparency Act's first year, they have received 17 complaints. They have processed two of them, while the other is in still under review. In other words, they have chosen not to process some of the complaints received. They have stated that they decide which cases to prioritise on the basis of a number of factors including how serious the matters are, and whether they involve important questions of principle. The complaints that have been processed so far, have been against the postal service Posten and IKEA. Both cases concerned questions of whether the companies had provided sufficient replies to requests for information, from the newspaper Klassekampen and the NGO Fremtiden i våre hender, respectively.
In the case against Posten, Klassekampen had submitted a complaint claiming they had received an insufficient reply to their information request. Klassekampen had asked Posten for information about their efforts related to the risk of breaches of human rights and decent working conditions in connection with Posten's suppliers of transportation services with vehicles weighing less than 3.5 tonnes. Among other things, they had asked Posten to provide names and business register numbers for all their suppliers in this category. The Consumer Authority had to decide on whether Posten had given a sufficient reply to the request for information, in circumstances where they had provided general and specific information about implemented measure, without providing a list of suppliers. They concluded that Posten was not required to provide the list of suppliers to comply with their duty to provide information under the Transparency Act. In its justification, the Consumer Authority pointed out that it will "usually" be possible to account for how a company handles risk of breaches of human rights and decent working conditions without going to the lengths of providing suppliers' names and business register numbers.
The case against IKEA was based on a request for information sent by Framtiden i våre hender on 1 July 2022, the same day as the Transparency Act entered into force. They asked how IKEA is handling a series of negative human rights incidents at named factories in Bangladesh and Pakistan. The Consumer Authority had to consider whether IKEA's reply, which referred to guidelines without providing specific information about the factories, was sufficient to respond to the request for information. Among other things, IKEA said that they faced challenges in obtaining information about the factories relating to company structure and the lack of a contractual right to be provided with information about the work at the factories. Because the information request was received on the same day as the Transparency Act entered into force, the Consumer Authority considered that it was sufficient to refer to guidelines. However, they clearly communicated that they expected IKEA to continue working on this issue, and that IKEA would be expected to have done more when the Act has been in force longer.
The Consumer Authority's published complaint cases and press release give a clear signal that stricter requirements are now being placed on companies' efforts to contribute to respect for human rights and decent working conditions than was the case at the very beginning.
Read more here:
The Consumer Authority's press release of 4 July 2023 (in Norwegian)
The Consumer Authority has commented on and published the decisions in the complaint cases against Ikea and Posten
Do you have any questions?