Julia Jensen Lorens
Senior Associate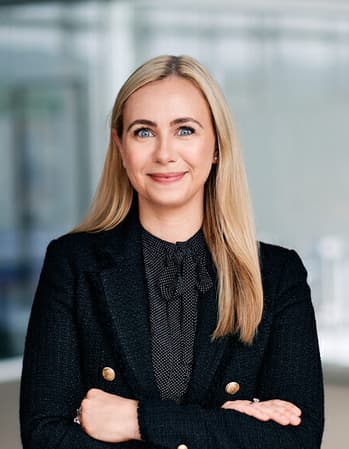 Julia is currently on leave of absence.
Julia specialises in mergers and acquisitions, along with capital market transactions and securities law. She has experience in advising and representing both Norwegian and international companies regarding complex cross-border transactions.
Julia also has experience within banking and finance, insurance and disputes, including regulatory, corporate and contract law matters.
Julia joined the firm in 2022. Julia is a graduate of the University of Bergen and University of Aberdeen, where she obtained a dual Master of Laws and LL.M. degree in International Commercial Law for which she received the highest degree distinction. She has previously studied at the University of California, Berkeley.
Education
2017

Master of Laws, University of Bergen

2016

LL.M. International Commercial Law, University of Aberdeen

2012

Legal Studies, University of California, Berkeley