Moot court (prosedyrekonkurransen)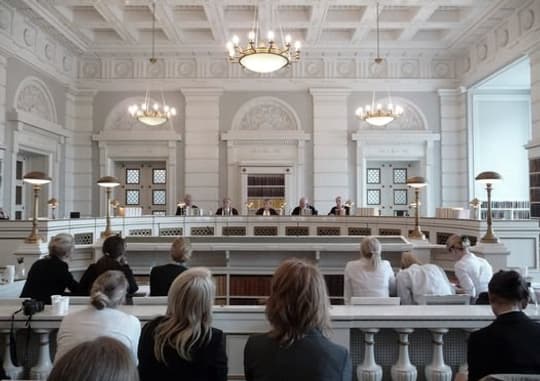 Den nordiske prosedyrekonkurransen
Schjødt has longstanding traditions and is recognised as a top-ranked litigation firm, with 18 lawyers admitted to the Norwegian Supreme Court and more Supreme Court cases each year than most firms. At the same time, Schjødt's litigation department has top level expertise in the human rights field.
For more than 20 years, Schjødt has supported a team of six students that take part in the Nordic Human Rights Moot Court Competition. Participation is approved as an elective (godkjent valgfag) with 10 credits at the University of Oslo.
The competition is held every year, during the spring term. The oral finals are in June, in one of the Nordic capitals, and is a grand happening. The judges are from the European Court of Human Rights and the Nordic Supreme Courts. A written submission is prepared during one month in February/March. The team works from Schjødt's offices, is treated as an integral part of the litigation department, and receives guidance from a large team of particularly dedicated coaches. Participants use Norwegian as their language.
Most previous participants agree that the Nordic Moot Court Competition was the best experience of their entire law studies. You will not only obtain unique professional and personal development, but also get friends for life and have lots of fun.