Newsletter
Update on Norway's implementation of the latest EU sanctions and end of wind-down period related to public procurement.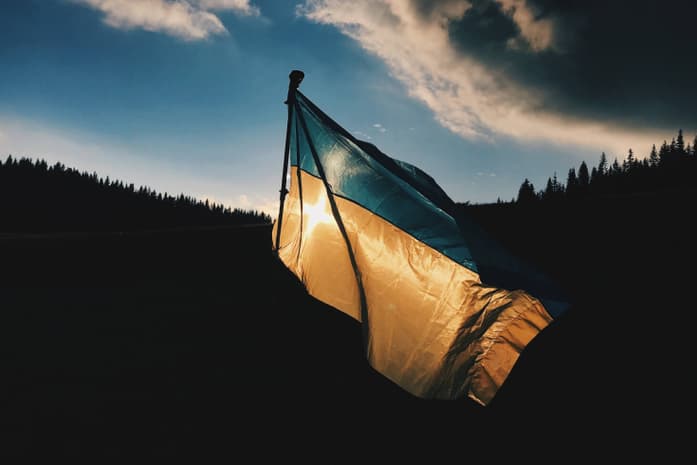 On 28 October 2022, Norway adopted a new set of sanctions against President Putin and the Russian regime in line with the latest sanctions package from the EU. The wide-ranging sanctions package introduced is intended to reduce Russia's ability to finance its illegal war in Ukraine. The Norwegian Minister of Foreign Affairs, Anniken Huitfeldt, stated that the "opportunities to engage in commercial activities with Russia have now been significantly curtailed and carry a high risk". Furthermore, as 31 October 2022 was the end of the wind-down period for public and concession contracts with Russia-based suppliers, this update will feature some remarks regarding the sanctions' effects on such contracts.
The eighth sanctions package from the EU
Earlier in October, the EU adopted its eighth sanctions package against Russia as a response to Russia's escalation of the war of aggression against Ukraine and the annexation of Donetsk, Luhansk, Zaporizhzhia and Kherson regions.
The main elements of this latest sanctions package are:
Read Schjødt's more in-depth analysis of EU's eighth sanctions package here.
The current Norwegian sanctions framework
Norway has now adopted sanctions in line with the latest EU sanctions package. The Norwegian sanctions are highly similar to the EU sanctions, with the exception of allowing Russian fishing vessels access to three Norwegian ports for vessels that otherwise fulfil the requirements of the regulations (in essence vessels exceeding a particular size). Such vessels may now only have access to the ports in Kirkenes, Tromsø and Båtsfjord.
As Norway have so far followed the EU in its sanctions against Russia, the same intricacies that follow from the EU framework also follow from the Norwegian sanctions' framework. There are questions surrounding the scope of several restrictions, and navigating the legislative framework, particularly if dealing with larger transactions with several interested parties across Europe, can be a challenge.
End of wind-down period for public procurement contracts
Through its sanctions packages, the EU has put in place several restrictions in the field of public procurement. Notably, Article 5k of EU regulation 833/2014 provides that any ongoing procurement contracts with Russia-based suppliers were to be terminated by 10 October 2022. A corresponding rule is implemented by the Norwegian government in § 8n of the Norwegian Sanctions Regulation, which provides that the execution of public contracts with Russia-based suppliers is prohibited as of 31 October 2022.
Although these sanctions mainly impact procurements in the public sector, they are also capable of impacting the private market. The Russian invasion of Ukraine has already caused considerable damages on European supply chains, which in turn has led to a shortage of supplies and services and a sharp price increase in many market sectors. Enforcing imports sanctions against Russia entails a risk of amplifying these market challenges.
In response to the market situation, the public procurement authorities of Norway, Denmark and Finland have all published letters urging public bodies to enter into dialogue with suppliers to survey the possibility to modify public contracts in order to adapt to shortages and price increases. At the same time, Schjødt has experienced an increase in clients requesting assistance with public contract modifications during the past year.
The Norwegian Regulations on Public Procurement allows for modifications in public contracts in situations that are listed in Section 28-1 of the Regulations. Modifications that are provided by explicit clauses in the contract may always be employed, as may modifications that do not cause a price increase of 10% or 15% of the original contract value depending on the object of the public contract.
Modifications that are necessary because of unforeseen circumstances may also be performed as long as the modification does not exceed 50% of the original contract value. The war in Ukraine and its consequences on the market will generally constitute unforeseen circumstances for contracts entered into before the invasion on 24 February 2022, and possibly also for public contracts which were entered after this date. This means that public entities enjoy a rather wide possibility to perform contract modifications where the supplier has been negatively impacted by the war in Europe and the sanctions against Russia.
The Norwegian Association of Local and Regional Authorities (KS) conducted a study in October 2022 regarding price adjustments in municipal procurement. Of the participating municipalities, 90% answered that they had received requests for price adjustments by suppliers in relation to the Covid-19 pandemic and the war in Ukraine, and 13% answered that they had approved all such requests. Roughly 50% answered that they would consider employing more flexible price adjustment clauses in future contracts. Private suppliers should keep these findings in mind when dealing with public entities in the future.
Sanctions compliance - Schjødt is ready to assist
Navigating sanction risks in an increasingly complex and rapid changing regulative environment is challenging. We also see an increased risk in actors engaging in circumvention of international sanctions. Norwegian entities that are directly or indirectly exposed to business partners in risk intense jurisdictions should conduct a sanctions risk assessment and implement targeted measures such as screening of counterparties and beneficial owners and negotiating robust compliance clauses in agreements. Having adequate and risk-based internal policies and procedures in place to ensure compliance with sanctions and other compliance risks such as money laundering and tax evasion is more important than ever.
Schjødt's sanctions team offers guidance on the increasingly complex and frequently changing sanctions regulations, including how to ensure compliance with the same, and our public procurement team is available for any assistance regarding modifications related to public contracts.
Please note that these updates do not constitute legal advice, nor do they provide an exhaustive description of all sanctions in place and the exemptions. Any person or entity involved in business activities in any way related to Russia, Belarus or Ukraine should carefully assess how they are affected by the sanctions.
Do you have any questions?