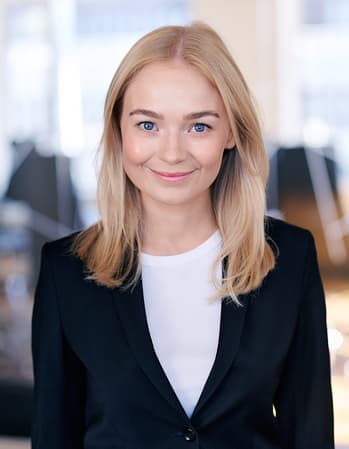 Eirin works in Schjødt's Industry and Dispute Resolution departments. She specializes in questions related to international jurisdiction, general public international law and EEA law.

Eirin holds a Master of Laws degree from the University of Oslo. While writing her master's thesis on transnational criminal law, she worked as a scientific research assistant at the Centre for European Law. Eirin was also awarded the Norwegian Association of Lawyers' scholarship for her master's thesis. She has also been an editor of EuroRett Journal, writing about cases from the Court of Justice of the European Union. During her studies, Eirin worked as an intern at the Office of the Attorney General, the Office of the Municipal Attorney of Oslo, the Oslo County Committee of Child and Social Welfare, as well as in several corporate law firms. In addition, Eirin has studied law at Bond University in Australia, where she was placed on the Vice-Chancellor's List for Academic Excellence.

Eirin has also studied business at BI Norwegian Business School.
Experience
Editor of EuroRett Journal
Education
2021

Master of Laws, University of Oslo

2018

Study Abroad Program, Bond University

2015

Business studies, BI Norwegian Business School