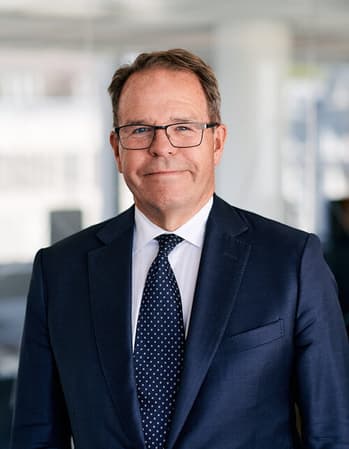 Geir holds more than 25 years' experience within real estate, real estate transactions and property development for several of the most important companies within the Norwegian Real Estate Industry.
His experience include legal advice related to some of the largest real estate development projects and real estate transactions carried out in Norway. Geirs work covers all phases of a typical real estate projects, including real estate development, transactions and infrastructure projects.
For several years, Geir has been rated as a leading real estate specialist (e.g. Chambers, Legal 500 and PLC).
Prior to joining Schjødt as a partner, he was partner in another major Norwegian law firm. He has been head of office in the Norwegian Competition Authority and worked as associate with the law firm Sullivan & Cromwell in New York.
Rankings
2022

Senior Statesperson, Chambers and Partners Europe

2022

Leading Individual (Hall of Fame) and Recommended - Legal 500

2021

Hall of Fame, Recommended and Other key lawyer - Legal 500

2020

Senior Statesperson, Chambers and Partners Europe

2020

Leading Individual (Hall of Fame) and Recommended - Legal 500

2020

Leading Individual - Chambers and Partners Europe
Education
1982

Cand. jur., University of Oslo