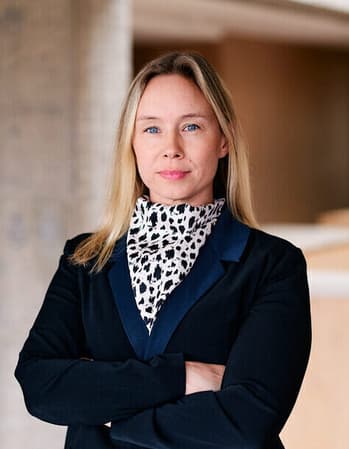 Nike particularly has experience with various property law orientated regulatory matters such as zoning, planning- and building law issues, environmental law; and property lease issues. Further, she is specialized in public procurement and has experience of providing advice in the various stages of public procurement, prior to, during and after procurement procedures, including court proceedings.

Nike joined the firm in 2020, through the merger with Hamilton which she joined in 2012. Prior to joining Hamilton, she was working as clerk at the Administrative court of Stockholm. She is a graduate of the Faculty of Law of the University of Stockholm.
Education
2009

LL.M., Stockholm University
Publications
2018

Co-writer of several articles in the Swedish online public procurement magazine Upphandling24.