Public Procurement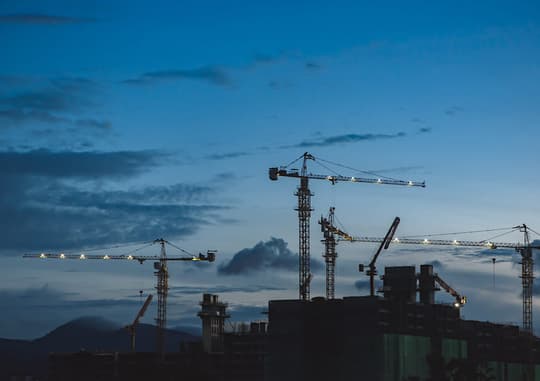 Our Public Procurement experts provide advice on all aspects of the public procurement process and legislative framework. Schjødt's comprehensive expertise is used by clients within most sectors, and we assist suppliers as well as contracting authorities and entities. Our team is focused on giving both operational and strategic advice. We also have extensive experience representing clients in court proceedings related to public procurement.
The rules on Public Procurement are under constant development and perceived by many as complex and formalistic. Our team is dedicated to accommodating the clients' need for specific and solution-oriented advice – not only related to what is possible within the rules, but also what is needed to ensure good value procurements.
We assist contracting authorities and entities with developing procurement strategies, quality assurance of procurement documents and processes, contract drafting, etc. If desirable, we also assist with the practical carrying out implementation of procurement procedures. On the supplier side, we provide quality assurance of tender documents and tender offers, etc.
Our team of experts has significant experience as to the regulations for the classic public sector, for the defence and security sector and not least for the utilities sectors.
Due to our top-rank experience in construction and real estate, we have valuable insight in carrying out procurement procedures for large and complex works contracts, including public- private partnerships projects (PPPs).
The rules on public procurement can also play a key role when making other business-related decisions, e.g. related to the organization of the public sector (public-public cooperation and exclusive rights), transfer of undertakings and privatization processes. We help our clients finding a room to maneuver and possible solutions.
Enforcement of procurement rules, either before the local Complaints Board for Public Procurement, the Swedish Competition Authority or before the courts, is an essential part of our legal services. We can act swiftly when necessary, e.g. filing review applications within short time limits or handling complaints or requests for interim measures. Schjødt is also experienced in handling complaint procedures and litigation before the EFTA Surveillance Authority (ESA) and the EFTA Court.
We offer customized lectures/seminars/training on procurement rules. It is our experience that it is well worth an investment to familiarize oneself with potential procurement issues ahead of a procurement procedure, for suppliers and contracting entities alike.
Our services include:
Advice prior to procurement procedures; drafting of contracts and documentation etc

Advice prior to submission of tender offers; reviewing tender offers, strategic advice etc

Negotiations

Court proceedings regarding review procedures, contract invalidity and damages

Complaints (the Norwegian Public Procurement Complaints Board (KOFA) and the Swedish Competition Authority)

Access to documents

Direct procurement

Advice after completion of procurement procedures; drafting of contract amendments etc