Sjur Løbø Solhaug
Senior Associate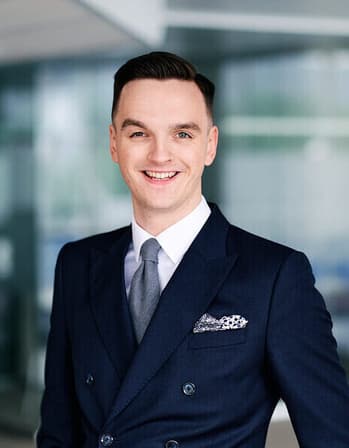 Sjur specialises in dispute resolution, and frequently acts as counsel in both litigation and arbitration cases concerning regulatory matters, corporate law matters and contract law matters. Sjur assists in all types of disputes and has experience in handling matters within a wide range of sectors, including shipping and offshore, life sciences, technology and fisheries and agriculture. His experience also extends to administrative cases and cases regarding both injunctive relief (Nw: Midlertidig forføyning) and securing of evidence (Nw: Bevissikring utenfor rettssak).

In addition, Sjur is affiliated with Schjødts Shipping & Oil Services practice group and has experience in advising local and international industry and offshore companies in corporate and contract law matters.

Sjur joined the firm in August 2019. He is a graduate of the Faculty of Law of the University of Bergen and was assigned the Schjødt scholarship for his master thesis on access to documentary evidence under the rules of the Norwegian Arbitration Act. Sjur also holds a diploma from Queen Mary university of London, where he specialized in banking and finance law.
Education
2019

Master of Laws, University of Bergen

2018

Diploma - International Banking and Finance law, Queen Mary University of London
Publications
2019

Tilgang til realbevis i voldgift - Provokasjoner, bevisbegjæringer og edisjonsplikt i voldgiftssaker, Sjur Løbø Solhaug