Michael F. Decker
American Lawyer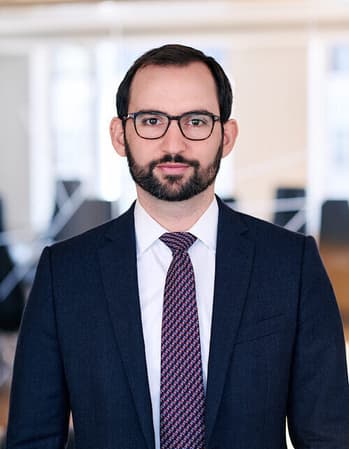 Michael works primarily within international arbitration, especially in the context of post-M&A disputes. While many cases settle before reaching a final decision, Michael has led multiple large cases through full arbitration hearings and to the award stage. Michael most often represents buyers who are pursuing insurance companies or sellers. These cases typically relate to warranties, indemnity clauses, earn-out agreements, purchase price adjustments, or similar issues.

Michael has a special interest in cases involving valuation and accounting issues. He also frequently handles cases involving highly technical subject matter or large quantities of data, where he is able to leverage his additional experience with – and enthusiasm for – computer programming. Despite these areas of particular focus, Michael has experience across a wide range of industries, including shipping/maritime, private equity, IT, pharmaceuticals, construction, transportation, and energy – both oil/gas and renewables.

Michael obtained his formal education in the United States and began his law practice there. Consequently, in addition to his international arbitration work, Michael regularly advises Schødt's clients on U.S. legal issues, including helping them with negotiating contracts, navigating the U.S. court system and, where relevant, identifying suitable U.S.-based counsel.

Michael is also available to act as an arbitrator, drawing on two years of experience working as a law clerk for U.S. federal judges – one year with then-Chief Judge Janet C. Hall of the District of Connecticut and a second year with Judge Adalberto Jordan of the U.S. Court of Appeals for the Eleventh Circuit. Michael also holds a diploma from an SCC/SAA training for arbitrators.

Michael is a native English speaker. He also speaks Norwegian and some Italian.
Education
2014

Juris Doctor cum laude, Harvard Law School

2011

Masters of Science (Special Education), Hunter College

2009

Bachelor of Arts (Philosophy) cum laude, Columbia University